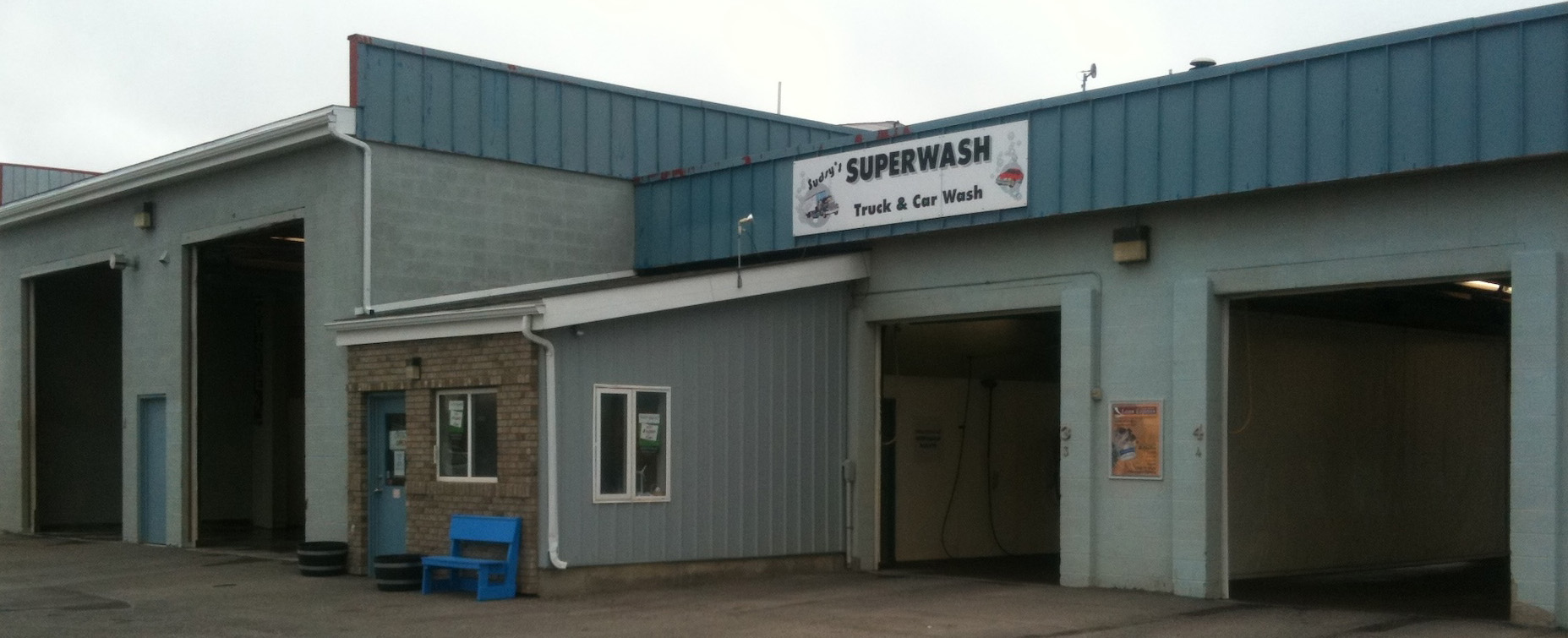 Sudsy's Superwash has two light vehicle bays, two large vehicle bays, and an outside bay (weather permitting).  The large bays are 14 feet high and 12 – 14 ft wide depending on the bay you choose.  Large RV's and Highway Trucks can be accommodated.
All the bays accept Loonies, Toonies, Visa, MasterCard or our own Sudsy's card.  A change machine is located on site.
Consumer or business accounts can be set up as needed.